Custom order Dandry - 8 doz coated cable rigs 48" 6 oz mushroom sinker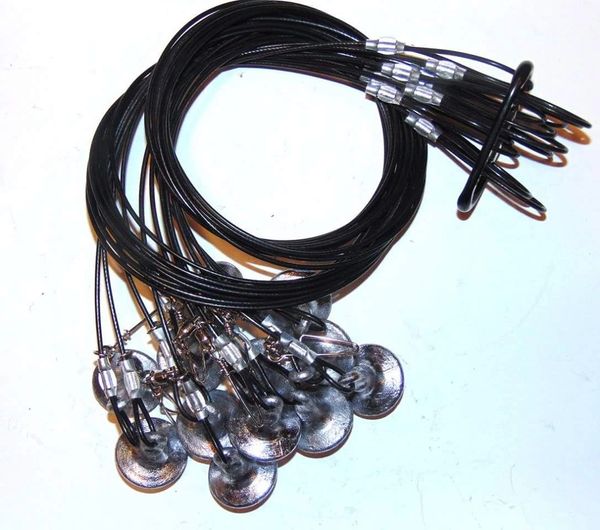 Custom order Dandry - 8 doz coated cable rigs 48" 6 oz mushroom sinker
Custom order for Dandry 8 doz coated cable rigs 48" 6oz mushroom sinker.
Texas Style Decoy Rigs 48" long with 6 oz mushroom weight with extra large 1/8" hole to accommodate most neoprene and waterfowl gloves.  #200 heavy duty ball bearing swivel with coastal lock, aluminum crimps and every dozen comes with a 3" carabiner.
Free shipping
WARNING: This product contains chemicals known to the State of California to cause cancer and birth defects or other reproductive harm.